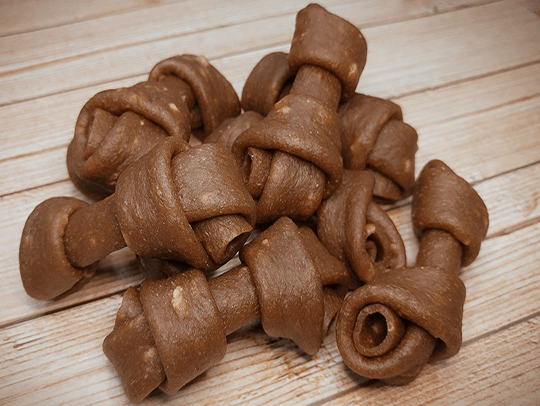 DT-06
The new range of dog treats. ( dog snacks )These are made in Taiwan with 30% meats and with gluten-free formula.The best snack to reward your best friend.Ingredients for Dog treats.
We are passionate about providing our customers with safe and healthy treats for their furry friends. That's why we use only the highest quality ingredients in our products, such as 100% cowhide and real meats, to create a delicious and natural treat that dogs love.
Our treats are not only tasty, but they also provide a range of health benefits for your dog. For example, our dental chews can help promote good oral hygiene, while our joint support chews are formulated to support joint health and mobility.
In addition to our standard range of treats, we also offer seasonal treats for special occasions such as Christmas, Valentine's Day, and Halloween. These treats are a fun and festive way to celebrate with your dog and show them how much you care.
We are committed to providing our customers with the best possible products and service. That's why we use strict quality control measures to ensure that every treat is safe, healthy, and delicious. We also value transparency and honesty, which is why we clearly label all of our ingredients.
At Doge Chews, we believe that every dog deserves to be treated with love and care. That's why we offer a range of treats that cater to different dietary needs and preferences, including gluten-free and grain-free options.
Our dog treats are a great way to promote bonding between you and your dog. They are also a natural and healthy way to reward good behavior and keep your dog entertained.
Product Description
Corn starch , Bean flour , Chicken Meat ,Beef Meat ,Pork Meat , Sorbitol, Glycerin, Artificial Flavor ,Vitamin B12 Supplement, Inulin, Lecithin and Yucca .