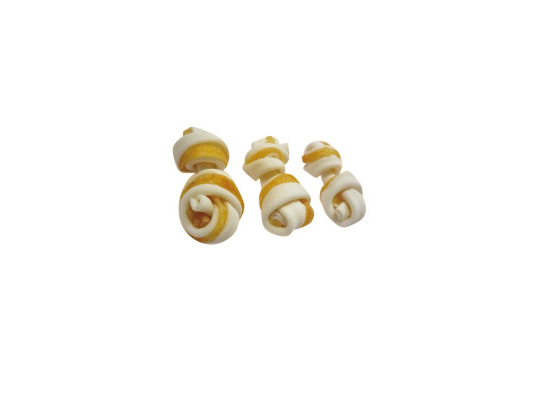 Rawhide with Chicken & Beef Chews RC-01
Rawhide with Chicken 2", 3", 4"
Absolutely! Another benefit of our rawhide with chicken and beef chews is that they can help alleviate boredom and provide mental stimulation for your dog. Chewing is a natural behavior for dogs, and our chews can help satisfy that instinct while also providing a tasty and nutritious treat. This can be especially important for dogs who spend a lot of time indoors or don't have access to a lot of toys or activities.
In addition, our rawhide with chicken and beef chews are a great way to support your dog's overall health and well-being. The natural cowhide provides a good source of protein, while the addition of chicken and beef adds both flavor and additional nutrients. Plus, since our chews are made with natural ingredients and contain no artificial additives or preservatives, you can feel good about giving them to your furry friend.
At Doge Chews, we also understand that every dog is unique, which is why we offer a variety of sizes to suit every dog's needs. Whether you have a small dog that needs a mini chew or a large dog that needs a jumbo chew, we have a size that will work for your furry friend.
Finally, we take great care in sourcing the highest quality ingredients for our chews and ensuring that they are made with care and attention to detail. We want you to feel confident that you are giving your dog the best possible treat, and we believe that our rawhide with chicken and beef chews meet that high standard.
Product Description
Rawhide with Chicken 2", 3", 4"