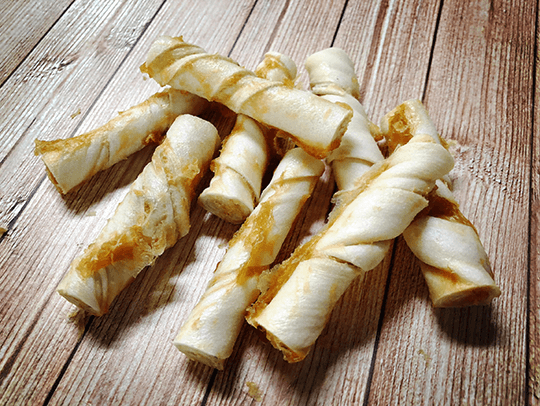 Our chews are available in a variety of sizes and shapes to suit the needs of different dogs. Whether you have a small pup or a larger breed, we have a chew that will work for them. Our chews also come in different textures, from softer options for puppies to more durable chews for heavy chewers

Our chews are not only delicious and healthy, but they can also be a great way to keep your dog entertained and occupied. Chewing on a rawhide chew can help relieve stress and boredom, and can even help reduce destructive chewing behaviors.

We offer a satisfaction guarantee on all of our Doge Chews. If for any reason you or your furry friend are not completely satisfied with our product, we will make it right. We stand behind the quality of our chews and want to ensure that you are happy with your purchase.
We only use the finest rawhide in our chews to ensure that your furry friend gets the best possible treat. Our rawhide is sourced from trusted suppliers who meet our high standards for quality and safety.