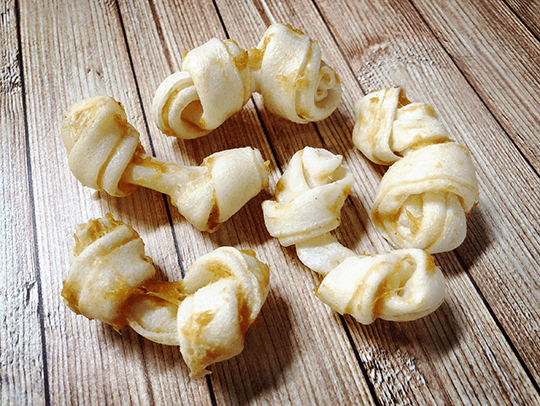 Looking for a delicious and healthy treat for your furry friend? Look no further than our Doge Chews. Our chews are made with high-quality rawhide and infused with the mouthwatering flavor of basted chicken. Each chew provides a satisfying texture and a burst of irresistible taste that your furry friend will love.
Rawhide is a natural and long-lasting material that can provide hours of entertainment for your furry friend. It also helps to promote dental health by cleaning your furry friend's teeth and freshening their breath. Our Doge Chews are made with only the finest rawhide, ensuring that your furry friend gets the best possible treat.
The addition of basted chicken takes our Doge Chews to the next level. The rich and savory flavor of basted chicken makes these chews irresistible to your furry friend. Whether you're training your furry friend or simply spoiling them, our Doge Chews are the perfect choice.
At our company, we believe in using only the highest quality ingredients in our products. That's why we use only real basted chicken to infuse our chews with delicious flavor. Our Doge Chews are also free from any harmful additives or preservatives, ensuring that your furry friend gets a healthy and nutritious treat.