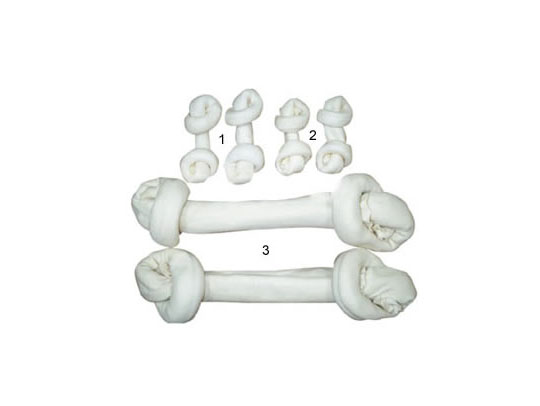 Jumbo Rawhide Bones
1.Round Knot Bone9"-10"
2.Round Knot Bone7"-8"
3.Round Knot Bone16"-18"
We take great care in selecting the best rawhide for our chews, ensuring that they are free from any artificial additives or preservatives. Our jumbo rawhide bones are also free from any fillers or by-products, making them a natural and safe treat for your dog.
Our jumbo rawhide bones are larger than our standard rawhide chews, making them perfect for larger breeds or dogs who love to chew. They provide a natural outlet for your dog's chewing instincts, while also promoting good oral hygiene by reducing tartar buildup and improving breath.
In addition to our jumbo rawhide bones, we offer a variety of rawhide chews in different sizes and shapes to suit every dog's needs. From small bites to larger chews, we have a treat that will keep your dog happy and satisfied.
At Doge Chews, we are committed to providing our customers with the highest level of service and satisfaction. That's why we offer a 100% satisfaction guarantee on all of our products. If for any reason you are not completely satisfied with our jumbo rawhide bones or any of our rawhide chews, we will provide a full refund or exchange