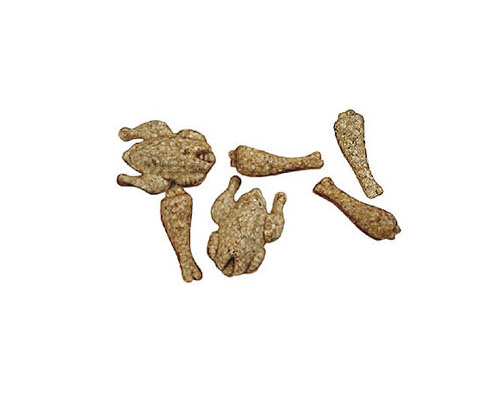 Premium Rawhide Munchies Chews & Flavors 2
Hickory Smoked Munchies ltem Chicken Parts 4"-4 1/2"
Of course! At Doge Chews, we are dedicated to providing high-quality rawhide chews made from 100% natural cowhide. Our Premium Rawhide Chips Chews & Flavors are just one of the many options we offer.
Our Rawhide Chips Chews are available in different shapes and sizes, including rounds, strips, and twists. We offer a variety of flavors, including chicken, beef, and peanut butter, all of which are derived from real ingredients. We never use any artificial additives or preservatives in our products, ensuring that they are safe and healthy for your furry friend.
Our Rawhide Chips Chews provide a natural outlet for your dog's chewing instincts, helping to promote good oral hygiene by reducing tartar buildup and improving breath. They are also a great way to reward good behavior and keep your dog entertained.
In addition to our Rawhide Chips Chews, we offer a wide range of rawhide chews in different sizes and shapes to suit every dog's needs. Our product line includes rawhide rolls, retriever rolls, braids, and more.
At Doge Chews, we are committed to customer satisfaction. We offer a 100% satisfaction guarantee on all of our products, so if for any reason you are not completely satisfied with your purchase, we will provide a full refund or exchange.
Product Description
Hickory Smoked Munchies ltem Chicken Parts 4"-4 1/2"