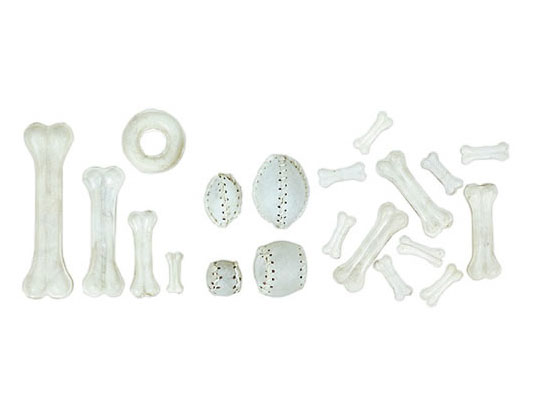 White Compressed Rawhide Chews
2 1/2",4",6",8",10",12" Boen, White Baseball & Football, Pressed Ring 3"
Doge Chews compressed rawhide chews are a great option for dog owners looking for a safe and long-lasting chew for their furry friend. Made from 100% natural cowhide, our compressed rawhide chews are free from artificial additives and preservatives, ensuring that your dog is getting a healthy and all-natural treat.
The compression process used to make our rawhide chews results in a denser and tougher chew that can withstand even the most enthusiastic chewers. This means that our compressed rawhide chews can provide hours of entertainment and mental stimulation for your dog, as well as helping to promote good oral hygiene by reducing tartar buildup and improving breath.
At Doge Chews, we understand that every dog is unique, which is why we offer our compressed rawhide chews in a variety of sizes to suit dogs of all breeds and sizes. Whether you have a small Chihuahua or a large Great Dane, we have a chew that is just right for your furry friend.
Our compressed rawhide chews are also a great way to reward good behavior in dogs. Positive reinforcement techniques, such as giving your dog a chew when they exhibit desirable behavior, can be effective in encouraging your dog to repeat that behavior in the future.
Product Description
2 1/2",4",6",8",10",12" Boen, White Baseball & Football, Pressed Ring 3"