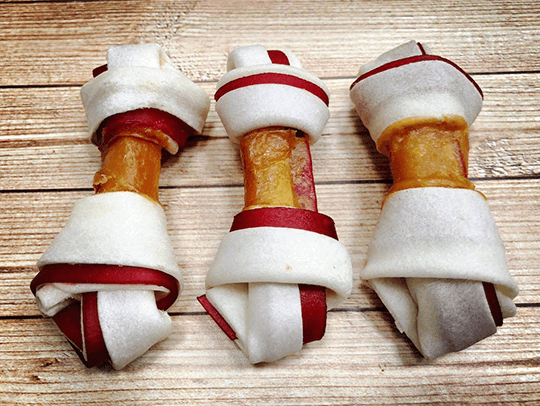 Doge Chews are a popular treat among pet owners who want to provide their furry friends with a delicious and healthy snack. Our chews come in three mouthwatering flavors - pork, beef, and chicken - so you can find the perfect option for your pet's taste preferences.
Each chew is made with high-quality rawhide, which is a natural and long-lasting material that can provide your pet with hours of entertainment. Chewing on rawhide can also help promote healthy teeth and gums by removing plaque and tartar buildup.
Our Doge Chews are carefully crafted to ensure that your pet is getting the best possible treat. We use only the finest ingredients in our chews, and we avoid any harmful additives or preservatives. You can feel confident giving our chews to your pet knowing that they are getting a safe and nutritious snack.
Whether you have a picky eater or a dog who loves all flavors, our Doge Chews are sure to be a hit. From savory pork to hearty beef to mouthwatering chicken, we have a chew that will satisfy your pet's cravings. Plus, our chews are available in different sizes to suit the needs of different dogs.