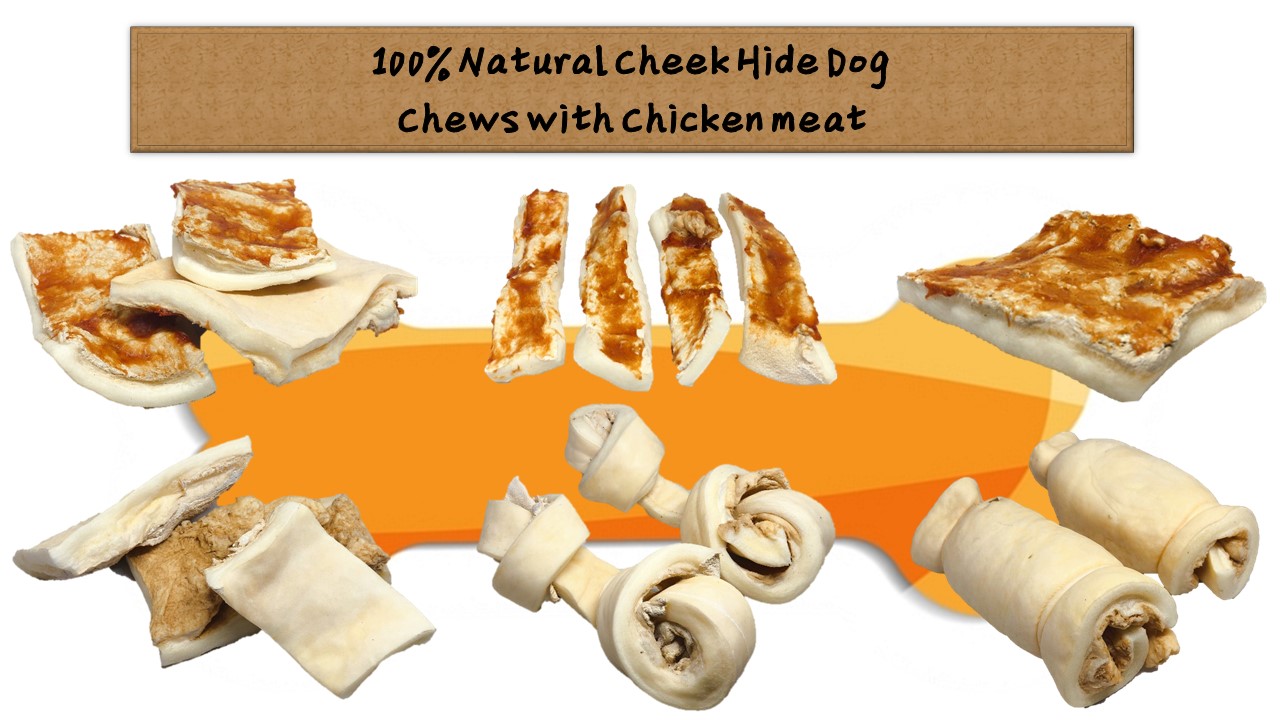 Doge Chews is proud to offer rawhide chews made exclusively from natural cowhide. Our commitment to providing safe and healthy treats for dogs is our top priority, which is why we never use any other type of rawhide or additives in our products.
Our rawhide chews are available in a variety of shapes and sizes, including rounds, strips, and twists. They provide a natural outlet for your dog's chewing instincts and can help promote good oral hygiene by reducing tartar buildup and improving breath.
At Doge Chews, we believe that the best treats for dogs are the ones that are made with simple, natural ingredients. That's why we only use cowhide in our rawhide chews, ensuring that your furry friend is getting a safe and healthy treat.
We understand that every dog is unique, which is why we offer a variety of sizes and shapes to suit every dog's needs. Our rawhide chews are also a great way to reward good behavior and keep your dog entertained.
When it comes to your dog's health and happiness, we believe that every detail matters. That's why we take great care in sourcing the highest quality cowhide for our rawhide chews and ensuring that they are made with the utmost care and attention to detail.